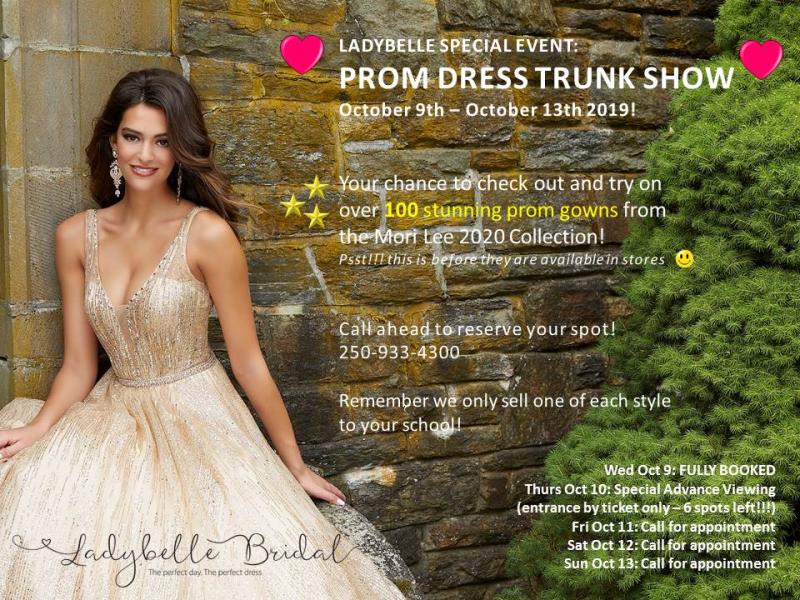 September 24, 2019
SPECIAL EVENT - PROM DRESS TRUNK SHOW @ LADYBELLE BRIDAL!!!
October 9th – 13th 2019!
We are excited to present the 2020 Mori Lee prom dress collection for an amazing 5 days only! This is your chance to check out and try on over 100 stunning prom gowns BEFORE they are available in stores!
Be sure to call ahead to reserve your spot!
We even have a Prom Trunk Show hotline: 250-591-2261
Remember we only...